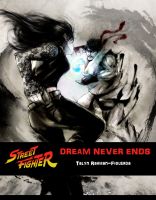 Street Fighter: Dream Never Ends
After destroying a Japanese fishing village in a possessed state, veteran martial artist Ryu Hoshi struggles to comprehend why the simple presence of an actress ignites the dark arts within him. Finding himself in a sea of confusion and doubt, Ryu must re-open his past to uncover the truth.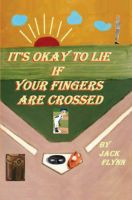 It's Okay to Lie If Your Fingers are Crossed
There is some graphic sexuality addressed and expressed in this book and the language, one could describe, as colorful. In the light of that, it would not be proper or accurate to classify its contents as "juvenile fiction". Rather, it is an adult story for adults who still have some "kid" left in them and a "Kid" story, only under the cautionary umbrella of PG-13.