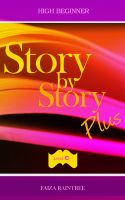 Story by Story PLUS: HIGH BEGINNER
Build reading ability fast, by up to two grade levels! Intensive reading program for HIGH BEGINNER ESL students & students learning to read. A great resource for both adults & children. 25 units & 150 activities. FEATURES: Pictures, Pre-reading, Comprehension/discussion questions, Graphic organizers, Vocabulary, Grammar, & Writing. Answer Key. 201 pages.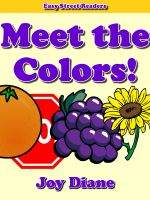 Meet the Colors: An Easy Reader Book
Meet the Colors introduces children to the three primary colors (red, blue, yellow) and the three secondary colors (green, orange, blue) with bright pictures and simple words. At the end of the book, there is a simple "name that color" game to challenge beginning readers/learners.