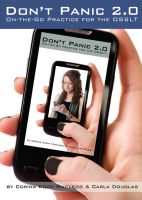 Don't Panic 2.0: On-the-Go Practice for the OSSLT
(5.00 from 2 reviews)
Co-authored by Carla Douglas. Don't Panic 2.0: On-the-Go Practice for the OSSLT is the new digital edition of the bestselling resource for helping students to prepare for the Ontario Secondary School Literacy Test. Designed to guide teachers while providing ample practice for students. Ready to read on computers, smartphones and a variety of e-readers.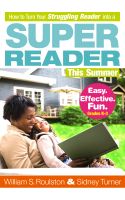 How to Turn Your Struggling Reader into a Super Reader This Summer
(5.00 from 1 review)
Parents whose children are reading below grade level will find this book a godsend. Two long-time reading teachers have simplified the mysterious process of learning to read. In twenty short lessons, they explain easy, effective and fun activities you can use to turn your child into an independent, lifelong super reader this summer. For children from kindergarten through 3rd grade.