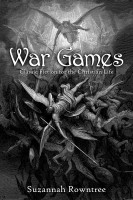 War Games: Classic Fiction for the Christian Life
(5.00 from 1 review)
Journey through eighteen classic works of fiction from Beowulf and Njal's Saga to Mansfield Park and The Lord of the Rings, discovering the exceptional wisdom hidden inside the world's best-loved stories.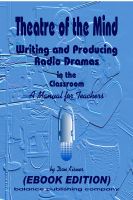 Theatre of the Mind: Writing and Publishing Radio Dramas in the Classroom
Theatre of the Mind (a how-to book for teachers) The book is filled with ideas and information to help students write and produce radio plays. Levels of difficulty in the projects range from easy to challenging. The book is written with middle/high school students in mind, many of the ideas, are sure to inspire teachers of all levels to include more performance projects in their classrooms.