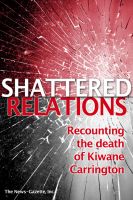 Shattered Relations Recounting the death of Kiwane Carrington
On October 9, 2009, 15 year old Kiwane Carrington was shot and killed by an on-duty police officer from the Champaign Police Department. This is the recounting of the news stories, editorials, and letters to the editor published by The News-Gazette reporting on and reacting to that fateful incident. In the retelling, the need to repair the shattered police community relationship is revealed.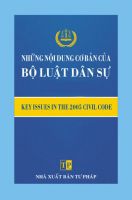 Luat to tung dan su 2004
Sách luật tố tụng dân sự giúp chúng ta hiểu được quyền và nghĩa vụ của mình trong xã hội và từ đó ta sống và làm việc theo pháp luật!