Sub-categories:
General | Love | Death | Nature | Places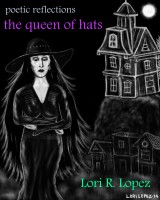 Poetic Reflections: The Queen Of Hats
A collection of very unusual verse, ranging from wacky to dark to narrative. Lori R. Lopez writes her own way, whether poetry or prose. This book contains both in an odd yet artful balance.