Sub-categories:
General | Love | Death | Nature | Places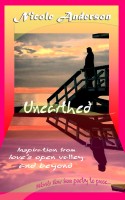 Unearthed
Not all of us are romantic, but we all want romance in our lives. Sometimes you want to show just how much you care; how much passion you really feel, and how much more your special someone means to you. Heal your heart. Learn to love and live with love. Uplift your or another's broken heart. Find your own love in God's timing. It's time for you to find the words to say what you need to say.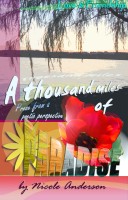 A Thousand Miles of Paradise: Love and Friendship
There are moments in your life that you will never forget, when you want to express those special poetic words to say "love" to that special someone. Speak the language of love, which is sure to conjure deeper feelings of affection; and truly what you want that special someone to know of your relationship which may not have been spoken or on the quest to find that special someone meant for you.