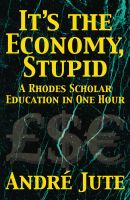 IT'S THE ECONOMY, STUPID a Rhodes Scholar Education in One Hour
(3.20 from 5 reviews)
IT'S THE ECONOMY, STUPID explains in under an hour what truly matters in this (or any other) Presidential election. You'll be able to identify the culprits responsible for economic theory and policy — and you'll know why they've created this mess. In other words, you'll be as smart as Bill Clinton, the Rhodes Scholar for whom the catch phrase "It's the economy, stupid" was coined.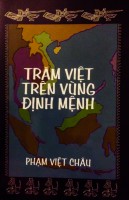 Trăm Việt Trên Vùng Định Mệnh
Hơn 40 năm sau khi loạt bài "Trăm Việt trên vùng định mệnh" được đăng tải lần đầu trên tạp chí Bách Khoa (Sài Gòn 1969-1974), cùng với các tranh chấp biên giới và lãnh hải giữa Việt Nam và người láng giềng khổng lồ phương Bắc (và với cả các lân bang Trăm Việt), những điều chứa đựng trong Trăm Việt Trên Vùng Định Mệnh ngày càng minh bạch và đầy ý nghĩa.