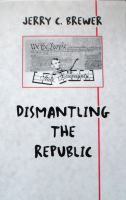 Dismantling The Republic
by

Jerry Brewer
A chronicle of the incremental attacks on state sovereignty from the 1700s to the present. The principal figures responsible for dismantling the American republic and how they achieved that are identified. It delineates the specific issues that gave rise to the Tea Party Movement and concludes with a difficult, but feasible, solution to restoring the republic of 1787.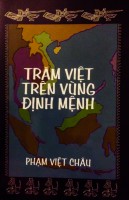 Trăm Việt Trên Vùng Định Mệnh
by

Phạm Việt Châu
Hơn 40 năm sau khi loạt bài "Trăm Việt trên vùng định mệnh" được đăng tải lần đầu trên tạp chí Bách Khoa (Sài Gòn 1969-1974), cùng với các tranh chấp biên giới và lãnh hải giữa Việt Nam và người láng giềng khổng lồ phương Bắc (và với cả các lân bang Trăm Việt), những điều chứa đựng trong Trăm Việt Trên Vùng Định Mệnh ngày càng minh bạch và đầy ý nghĩa.