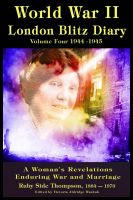 World War ll London Blitz Diary Volume 4
This Diary is the 4th diary in a series of 4 diaries and was written during the World War two London Blitz years by a woman experiencing the nightly terrifying bombings. The diary reveals what the average Londoner experienced during that time; events that today have been forgotten or lost to younger generations.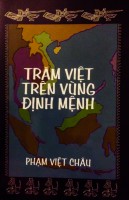 Trăm Việt Trên Vùng Định Mệnh
Hơn 40 năm sau khi loạt bài "Trăm Việt trên vùng định mệnh" được đăng tải lần đầu trên tạp chí Bách Khoa (Sài Gòn 1969-1974), cùng với các tranh chấp biên giới và lãnh hải giữa Việt Nam và người láng giềng khổng lồ phương Bắc (và với cả các lân bang Trăm Việt), những điều chứa đựng trong Trăm Việt Trên Vùng Định Mệnh ngày càng minh bạch và đầy ý nghĩa.