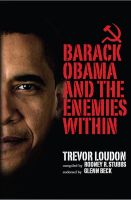 Barack Obama and the Enemies Within
"Trevor Loudon does the job that few in the media ever even attempt. This eye-opening book is proof that one person really can make a difference, especially when they have no agenda other than finding the truth." -Glenn Beck, #1 New York Times bestselling author and founder of GBTV.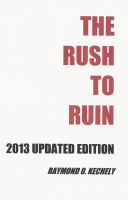 The Rush to Ruin - 2013 Updated Edition
Updated version of highly acclaimed 1977 edition that explaines the damages done to our country by an over intrusive government, with suggestions for reversing the destructive trend to our economy of a much too powerful federal government.