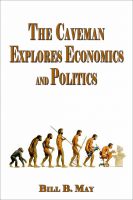 The Caveman Explores Politics and Economics
by

Bill B. May, PhD
This book is designed to present to the reader in simple terms how government and economics work. The basics are examined in the context of a small caveman tribe and then related to the modern world. It explains monetary inflation and deflation, the creation of money by the banking system, and why tax receipts may increase with lower tax rates as well as many other aspects of the economy.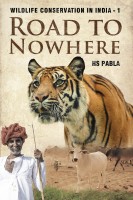 Wildlife Conservation in India - 1: Road To Nowhere
by

Harbhajan Singh Pabla
This book is about a question that bothers no one in India: Why preserve dangerous wild animals? While the whole world is conserving wildlife to support local economies, India does it just for the heck of it. The world feeds millions from wildlife based incomes, an impoverished India says we want none of it. So, wild animals and people survive at each others' cost. Here's a new perspective.
Related Categories