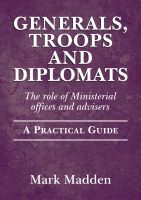 Generals, Troops and Diplomats
Generals, Troops and Diplomats is a practical guide on the role of Ministerial offices and advisers in Australian politics. The author has many years of experience working in senior advisers roles at State and Federal level on the progressive side of politics.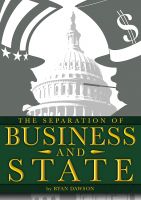 The Separation of Business and State
To end our nation's funding of corporate welfare, wars-for-profit and bank bailouts, we must first understand the tangled relationship that exists between corporations, banks, and the government. Political analyst Ryan Dawson discusses the problems that plague our system and offers some practical solutions on how we can work together to establish a separation of business and state.