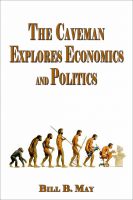 The Caveman Explores Politics and Economics
This book is designed to present to the reader in simple terms how government and economics work. The basics are examined in the context of a small caveman tribe and then related to the modern world. It explains monetary inflation and deflation, the creation of money by the banking system, and why tax receipts may increase with lower tax rates as well as many other aspects of the economy.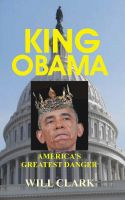 King Obama: America's Greatest Danger
Who is Barack Obama? Who really knows? He refuses to release critical information Americans need to understand who is really is. What are his ultimate plans for America? Who knows? He refuses to say. His only actions are to destroy the economic base of America and to appoint Islamic and Socialist radicals into critical leadership positions.