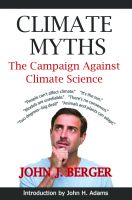 Climate Myths: The Campaign Against Climate Science
(5.00 from 1 review)
Climate Myths is both a primer on climate change and a definitive rebuttal of climate science denial. It puts the campaign against climate science in historical, political, and economic context and juxtaposes the claims of climate change deniers with the facts about climate change as revealed by authoritative climate science.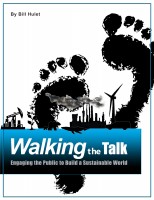 Walking the Talk: Engaging the Public to Build a Sustainable World
W.B.Yeats' line that "The best lack all conviction, while the worst are filled with passionate intensity" could have been written to describe the public attitude towards climate change. _Walking the Talk_ argues that the traditional motivators of "faith" and "duty" have become debased coins, which limits public engagement. In exchange the author offers the ideal of "practical philosophy".