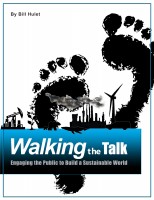 Walking the Talk: Engaging the Public to Build a Sustainable World
(4.00 from 1 review)
W.B.Yeats' line that "The best lack all conviction, while the worst are filled with passionate intensity" could have been written to describe the public attitude towards climate change. _Walking the Talk_ argues that the traditional motivators of "faith" and "duty" have become debased coins, which limits public engagement. In exchange the author offers the ideal of "practical philosophy".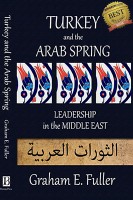 Turkey and the Arab Spring: Leadership in the Middle East
Turkey, after a remarkable decade of change, has faced the challenges of the Middle East's recent turmoil, mass movements and democratic setbacks to create a dynamic new foreign policy that will shape its role in Middle East leadership for years to come.