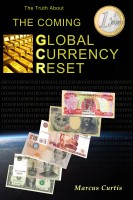 The Truth About The Coming Global Currency Reset
by

Marcus Curtis
There are many people who believe there is a global currency reset coming soon. This reset will result in an overnight crash of the dollar and the stock market.This global currency reset is predicted to be worse than the 2008 meltdown. This book explores the validity of those claims. It seeks the truth concerning our future economic forecast.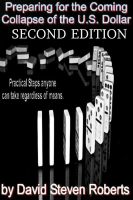 Preparing for the Coming Collapse of the U.S. Dollar
by

David Roberts
A Perfect Storm of a combination of hyper-inflation and the devaluing of the US Dollar is coming. Most books on this topic focus on WHY the collapse is coming. THIS book focuses on what you can do about it. For those who don't have the funds to invest in silver, gold, or other things, this book will give you practical step by step directions on how to procure food, water, and energy.