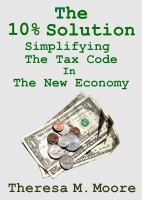 The 10% Solution: Simplifying The Tax Code In The New Economy
A short history of taxation, a treatise on suggested alternatives to tax reform, and a modest proposal by the author which would eliminate the need for the tax code altogether. This book was written in response to President Barack Obama's call for suggestions from the public for tax reform, and is based on the author's experience with the complex issues of taxation and its financial impacts.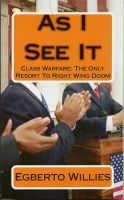 As I See It: Class Warfare The Only Resort To Right Wing Doom
Today's politics affect your finances, your wealth, your job, and your income directly. This book ties it all together. There is an ideological battle between the Left Progressive Liberals and the Right Wing Conservatives. This book presents an easy to read description of the issues and provides a logical solution to the economic woes of the country as it affects us all.