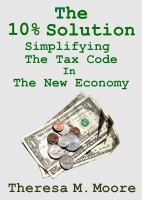 The 10% Solution: Simplifying The Tax Code In The New Economy
A short history of taxation, a treatise on suggested alternatives to tax reform, and a modest proposal by the author which would eliminate the need for the tax code altogether. This book was written in response to President Barack Obama's call for suggestions from the public for tax reform, and is based on the author's experience with the complex issues of taxation and its financial impacts.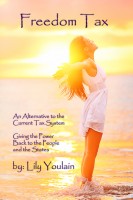 Freedom Tax
The Freedom Tax simplifies our tax system, reduces focus on divisive topics such as rich versus poor, and puts the attention on allowing people to live their lives without hidden and obtrusive taxes at every turn. Imagine a world where you do not have any taxes withheld from your paycheck. Necessities to live, like groceries and property, are no longer taxed. It can happen. You just need a plan.