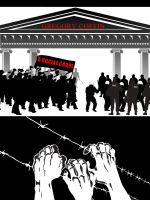 A Social Carol
[On Sale] As in 'A Christmas Carol' with Scrooge's transformation, Evan Sanders is to be visited by three spirits to alter his collectivist worldview. Evan wants the people to control businesses and the State to control both for the Greater Good. However, when the spirits show him the worlds he wants and he begins to get what he wanted, Evan finds out that it wasn't what he wanted after all.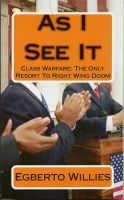 As I See It: Class Warfare The Only Resort To Right Wing Doom
Today's politics affect your finances, your wealth, your job, and your income directly. This book ties it all together. There is an ideological battle between the Left Progressive Liberals and the Right Wing Conservatives. This book presents an easy to read description of the issues and provides a logical solution to the economic woes of the country as it affects us all.