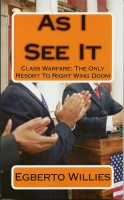 As I See It: Class Warfare The Only Resort To Right Wing Doom
Today's politics affect your finances, your wealth, your job, and your income directly. This book ties it all together. There is an ideological battle between the Left Progressive Liberals and the Right Wing Conservatives. This book presents an easy to read description of the issues and provides a logical solution to the economic woes of the country as it affects us all.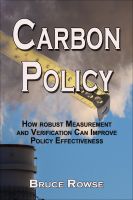 Carbon Policy - How robust measurement and verification can improve policy effectiveness
This book puts forward the case for incorporating more robust Measurement Reporting and Verification in the development of carbon abatement policy. Its focus is on policies that aim to reduce the energy use and resultant carbon emissions of buildings. It examines a range of policy types, provides case studies, and shows how to incorporate robust measurement and verification into policy design.