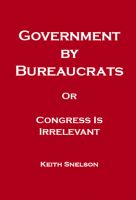 Government by Bureaucrats Or Congress Is Irrelevant
Something is very, very wrong in America. We seem to have lost our way. We are still the same people, just as capable of greatness as we ever were. It is our government that has changed. Now, instead of helping us to achieve greatness, it holds us back. We need to return to the rule of law, to the Constitution that made us great. This book tells how.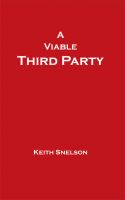 A Viable Third Party
(4.00 from 1 review)
Franklin Roosevelt and Lyndon Johnson are the Democrats favorites for they represent big government, welfare programs and big debts. The Democrats brought us two undeclared wars, which we did not win, refused to solve the problems they created with social security and our health system and created agencies to write laws.