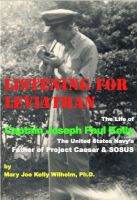 Listening for Leviathan
(4.00 from 1 review)
Listening for Leviathan is the biography of Captain Joseph Paul Kelly, USNR, the US Navy's Father of Project Caesar and SOSUS. During the Cold War, Captain Joe Kelly headed the anti-submarine project that secretly tracked Soviet submarines during the Cuban Missile Crisis. Later, SOSUS discovered the causes of the destruction of the two US nuclear submarines Thresher and Scorpion.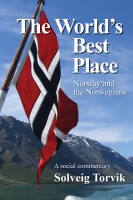 The World's Best Place Norway and the Norwegians
(4.40 from 5 reviews)
The United Nations says Norway is the world's best place to live. So what's it like to live there? Who are these people, and what are their civic and cultural values? An unblinking look at celebrated, and uncelebrated, aspects of this paradoxical socialist welfare state by a Norwegian-American journalist.