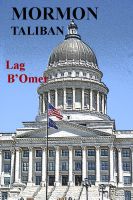 Mormon Taliban
Mormon Taliban explores the Mormon Taliban paradigm of Utah. It unabashedly exposes the legal, political and religious influence of Utah's oligarchy. Its pages are rife with controversy, corruption, and the undercurrent of hidden agenda that has become the bread and butter of Utah's governing policies.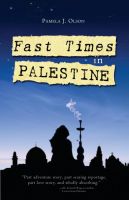 Fast Times in Palestine
(4.67 from 3 reviews)
Pamela Olson, a small town girl from eastern Oklahoma, had what she always wanted: a physics degree from Stanford University. But instead of feeling excited for what came next, she felt consumed by dread and confusion. This irresistible memoir chronicles her journey from aimless ex-bartender to Ramallah-based journalist and foreign press coordinator for a Palestinian presidential candidate.