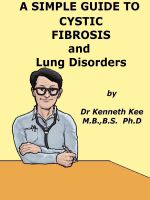 A Simple Guide to Cystic Fibrosis and Lung Disorders
by

Kenneth Kee
This book describes the Cystic Fibrosis and Lung Disorders such as COLD, asthma, bronchitis, tuberculosis, pneumonia, Legionnaire's Disease, lung cancer, pleural effusion, pneumothorax and Pulmonary Edema which are seen in some of my patients in my Family Clinic.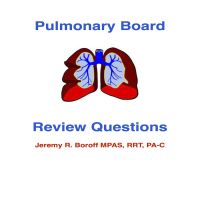 Pulmonary Board Review Questions
by

Jeremy Boroff
This book is 25 questions, answers, along with detailed explanations of board review questions in the area of pulmonary medicine. This book is helpful for medical students, physician assistants, nurse practitioners, and nurses. It may be also helpful to respiratory therapists preparing for the clinical simulations.