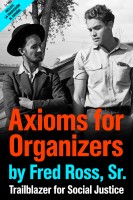 Axioms for Organizers: Trailblazer for Social Justice
Fred Ross Sr.'s AXIOMS FOR ORGANIZERS is a gem--a concise, bilingual treasure trove of tips for social justice advocates. It provides a stirring portrait of Ross, one of the 20th century's most influential grassroots organizers, and spells out his guiding principles! A must read for students, teachers and community, labor, immigrant and human rights organizers committed to social justice.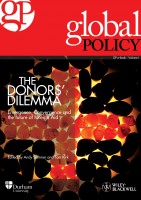 The Donors' Dilemma: Emergence, Convergence and the Future of Foreign Aid
As poverty declines, what if the remaining pockets of poverty are increasingly focused in countries where aid is already on the way to becoming irrelevant as domestic resources grow - such as some middle income countries - or in countries which cannot absorb aid easily and quickly – meaning many fragile states? This is the question addressed by contributors to Global Policy's first e-book.