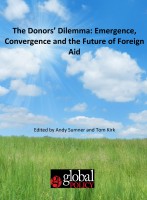 The Donors' Dilemma: Emergence, Convergence and the Future of Foreign Aid
As poverty declines, what if the remaining pockets of poverty are increasingly focused in countries where aid is already on the way to becoming irrelevant as domestic resources grow - such as some middle income countries - or in countries which cannot absorb aid easily and quickly – meaning many fragile states? This is the question addressed by contributors to Global Policy's first e-book.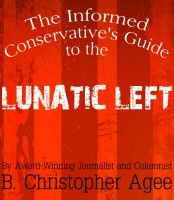 The Informed Conservative's Guide to the Lunatic Left
Award-winning journalist B. Christopher Agee dissects the agenda of America's political left through his analysis of current events and unique brand of commentary. Prepare to cringe, laugh, and most importantly learn the true vision the left has for America's future and what patriots must do to stem the tide. Agee's column, "The Informed Conservative," reaches a monthly audience of three million.