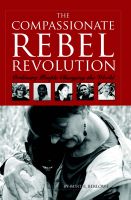 The Compassionate Rebel Revolution: Ordinary People Changing the World
In this compassionate rebel sequel, we look at how millions of individual citizen actions have become a massive social change movement that offers every person a chance to make a difference in the world. We feature 65 everyday heroes who have turned adversity into triumph, compassion into commitment and anger into activism, and whose acts of caring and courage are transforming society.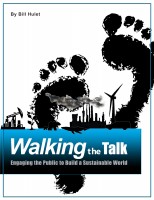 Walking the Talk: Engaging the Public to Build a Sustainable World
(4.00 from 1 review)
W.B.Yeats' line that "The best lack all conviction, while the worst are filled with passionate intensity" could have been written to describe the public attitude towards climate change. _Walking the Talk_ argues that the traditional motivators of "faith" and "duty" have become debased coins, which limits public engagement. In exchange the author offers the ideal of "practical philosophy".