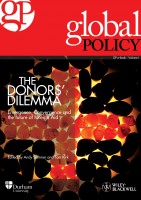 The Donors' Dilemma: Emergence, Convergence and the Future of Foreign Aid
by

Global Policy
As poverty declines, what if the remaining pockets of poverty are increasingly focused in countries where aid is already on the way to becoming irrelevant as domestic resources grow - such as some middle income countries - or in countries which cannot absorb aid easily and quickly – meaning many fragile states? This is the question addressed by contributors to Global Policy's first e-book.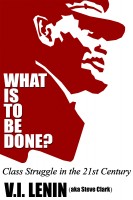 What Is To Be Done? Class Struggle in the 21st Century
by

Steve Clark
With the future of civilization and the earth gravely threatened by social polarization and ecological destruction, every forward-thinking person worldwide is asking, what is to be done? Reinvigorating Lenin's pen name and updating Marxism for class struggle in the 21st century, this book unveils the global strategy for revolution in today's world.
Related Categories