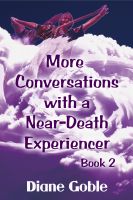 More Conversations with a Near-Death Experiencer
by

Diane Goble
Diane Goble received emails from people all over the world (140 countries), who visited her web site A Near-Death Experience BeyondtheVeil.net from 1996 to 2008. This second book contains some of their conversations, questions and debates about religion, spirituality, and beliefs, plus a few relevant quotes and stories they passed on. This book will open your mind and connect you to your soul.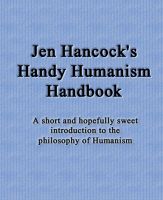 Jen Hancock's Handy Humanism Handbook
by

Jennifer Hancock
(4.67 from 3 reviews)
This book is written to provide a quick overview of the philosophy of Humanism. Humanism is one of the most influential and yet most maligned philosophies of all time. Unfortunately, most people don't know anything about it. I intend to change that with this book. Consider yourself introduced.
Related Categories