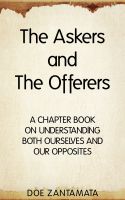 The Askers and The Offerers
(5.00 from 1 review)
This One Chapter Book takes a look at different perspectives on asking and offering. What may seem selfish to one seems perfectly normal to another, and what may be an attempt at being considerate may end up in an emotional overload. Understanding all types will help to create better communication without the need to change another person.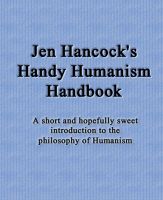 Jen Hancock's Handy Humanism Handbook
(4.67 from 3 reviews)
This book is written to provide a quick overview of the philosophy of Humanism. Humanism is one of the most influential and yet most maligned philosophies of all time. Unfortunately, most people don't know anything about it. I intend to change that with this book. Consider yourself introduced.