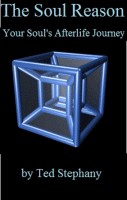 The Soul Reason
Dark Matter and Dark Energy are in the Fourth Dimension (4D). Our Souls exist in the 4D. Inexplicables such as Intuition, ESP, Dreaming, Love at First Sight, Near Death Experiences, etc. are all manifestations of the Souls' mysterious 4D sensorium. Upon mortal Death, our Soul marries our Conscious and begins our Fourth Dimensional Afterlife!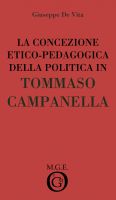 La concezione della politica in Tommaso Campanella
Tommaso Campanella, uno dei più grandi esponenti della Storia della Filosofia Politi-ca, Filosofo, Pensatore, Poeta e nostro conterraneo. In un testo ben articolato, scorrevole, osserviamo una analisi 'di qualità' di una personalità così eclettica - potremmo dire di un 'tuttologo' - come il Campanella.