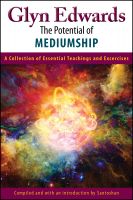 The Potential of Mediumship: A Collection of Essential Teachings and Exercises
An inspiring anthology of wisdom by one of the UK's finest mediums and teachers, Glyn Edwards, in which he shares numerous experiences, insights and exercises for unfolding mediumistic and spiritual potential. There are chapters here for everyone, for beginners and the more advanced. All in all, a rare and enriching treasure trove of teachings and practices for awakening to the spirit world.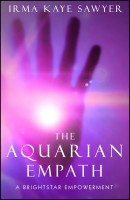 The Aquarian Empath
THE LONG-AWAITED GUIDE FOR THE NEW AGE OF EMPATHS! An empath is one who intuitively picks up the feelings, energies, and thoughts of others. They are very sensitive, heart-driven individuals. In THE AQUARIAN EMPATH, Irma Kaye Sawyer speaks both from her own life-long experiences as an empath, and from channeled material received intuitively via The Keepers, her personal Guidance Team.