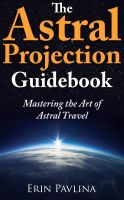 The Astral Projection Guidebook: Mastering the Art of Astral Travel
Whether you're a beginner or on the road to mastery, the Astral Projection Guidebook will explain everything you need to know to have safe & exciting astral experiences. Learn from a pro how to achieve separation, protect yourself from dark entities, and even connect with deceased loved ones. Comprehensive and informative, this book contains everything you need to master the astral realms.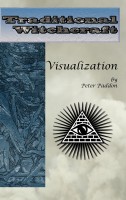 Traditional Witchcraft: Visualization
Visualization is a skill that is used in many forms of spell-crafting, as well as other esoteric practices, and many people find it difficult to learn how to visualize effectively. In this book, Peter shares exercises and tips that will help those who are seeking to improve their visualization skills, even if they believe they have little or no ability to start off.