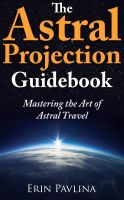 The Astral Projection Guidebook: Mastering the Art of Astral Travel
Whether you're a beginner or on the road to mastery, the Astral Projection Guidebook will explain everything you need to know to have safe & exciting astral experiences. Learn from a pro how to achieve separation, protect yourself from dark entities, and even connect with deceased loved ones. Comprehensive and informative, this book contains everything you need to master the astral realms.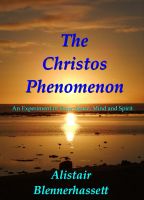 The Christos Phenomenon
The Christos phenomenon is a quick, extraordinarily simple and very effective technique that delivers out-of-body and past-life experiences to ordinary people. Anyone can master the technique in a few minutes, and it will usually work first time on its subjects. The phenomenon is a little-known but unique and powerful tool for exploring the human mind and the universe of spirituality.