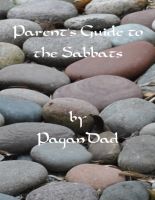 Parent's Guide to the Sabbats
(5.00 from 1 review)
This ebook is a culmination of the many years and the many posts here at PaganDad. Inside you will find activities and crafts for all ages to help you teach and celebrate the Sabbats with your children. There are ideas for traditions for your family to start as well as kid-friendly rituals for all the Sabbats.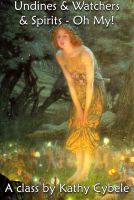 Undines and Watchers and Spirits - Oh My! (Magickal Class Series – Lecture Notes)
You've heard folks call to Sylphs, Salamanders, Undines, and Gnomes. Perhaps you've also heard folks call to the archangels of the four quarters, guardians or watchers. But have you every wondered what these entities are, how to interact to them, and why they might wish to attend your ritual? Have you ever wondered what other energies might be attracted to a ritual without an official invitation?