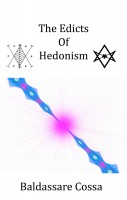 The Edicts Of Hedonism
by

Baldassare Cossa
In today's world where the Light fades and darkness smothers us. Where evil poses as good and the good fades with faith and hope. I bear good tidings of a New Age and a New Way. You are The Way, The One, The Light and The Life. I give you the Edicts Of Hedonism as another gift among many. Take this and indulge it. Liberate yourself and beckon your True Will - Become!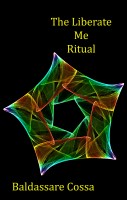 The Liberate Me Ritual
by

Baldassare Cossa
Hail Sodom! Let this Ritual assist you in corporeal liberation so that ye may do as ye Will! Unbounded from the fetters and controls of the State and false churches! Ascend and descend the Column and let sexuality be seen converge with spirit!