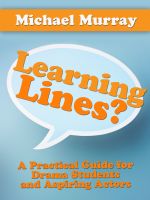 Learning Lines? A Practical Guide for Drama Students and Aspiring Actors
If you've ever thought there must be a more stimulating and effective way of learning lines than simply rote-learning, then this is the book for you. If you're an aspiring actor or drama student the book will be particularly useful but it should also interest those who intend to write and direct and readers who are interested in literature and the drama.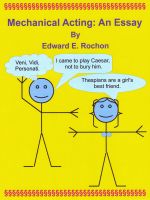 Mechanical Acting: An Essay
A mechanical set of techniques to develop acting skills. Pace dialog to script, sing, dance and play, impersonate and play to the player.