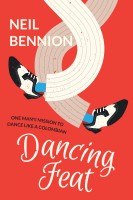 Dancing Feat: One Man's Mission to Dance Like a Colombian
Dancing Feat is the story of one Englishman's attempt to deal with his appalling dance ability – by dancing his way round Colombia. Join inveterate dance coward Neil Bennion as he romps through this land of swashbuckling peaks and luscious coastlines, learning new dances as he goes. When he's not doing everything in his power to avoid them, that is.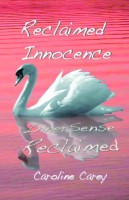 Reclaimed Innocence - Innersense Reclaimed
Caroline Carey's poetic and meditative guide to your inner-sense. This book also continues her story from Ms'Guided Angel and shows her emergence as a shamanic teacher.