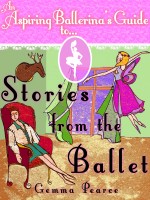 An Aspiring Ballerina's Guide to: Stories From The Ballet
Step in to a world of medieval knights, mischievous fairies and beautiful bayaderes with this book of stories from eleven of the worlds favorite ballets.These timeless ballet favorites will ignite your imagination and give you a better understanding of the story and characters for the next time you see your favorite ballet on the stage. Stories Include: Swan Lake, Romeo & Juliet and more!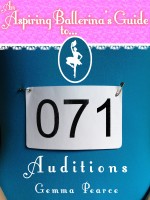 An Aspiring Ballerina's Guide to: Auditions
Let us help you be one step ahead of the rest! The unknowns of what an audition will require can be a nerve-wracking experience, and compared to rehearsing and performing, it's a different challenge altogether. What to wear? What companies are out there? What can I expect? From resume details, photos and audition DVD's, to choosing the perfect attire, we've got it covered. Get your copy today!