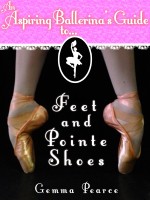 An Aspiring Ballerina's Guide to: Feet & Pointe Shoes
by

Gemma Pearce
Searching for a user manual for your pointe shoes? Search no more! This guide covers the basics on how to prepare your pointe shoes, as well as special techniques to customize your shoes and make them look and fit their best, complete with pictures and thorough descriptions. Also included are numerous stretching and strengthening exercises. Don't learn the hard way, buy your copy today!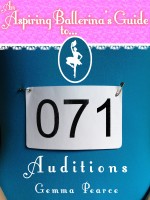 An Aspiring Ballerina's Guide to: Auditions
by

Gemma Pearce
Let us help you be one step ahead of the rest! The unknowns of what an audition will require can be a nerve-wracking experience, and compared to rehearsing and performing, it's a different challenge altogether. What to wear? What companies are out there? What can I expect? From resume details, photos and audition DVD's, to choosing the perfect attire, we've got it covered. Get your copy today!