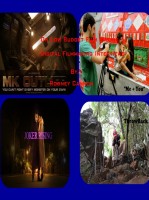 On Low Budget Film Making,Digital Film Making Interviews
An digital film making manual that feature many inspirational interviews with today's hardest working young indie film makers conducted during production of their latest films. Also included is basic advice on every aspect of film making from fund raising to lighting to selecting the right digital camera for the job.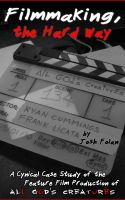 Filmmaking, the Hard Way
(5.00 from 2 reviews)
A cynical case study of the feature film production of All God's Creatures written by multi-hyphenate writer/producer/director/actor Josh Folan, "Filmmaking, the Hard Way" puts low budget filmmaking under the microscope by analyzing the process of making a film from top to bottom with an honesty and transparency rarely found in writings of its kind.