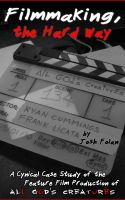 Filmmaking, the Hard Way
(5.00 from 2 reviews)
A cynical case study of the feature film production of All God's Creatures written by multi-hyphenate writer/producer/director/actor Josh Folan, "Filmmaking, the Hard Way" puts low budget filmmaking under the microscope by analyzing the process of making a film from top to bottom with an honesty and transparency rarely found in writings of its kind.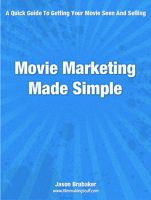 Movie Marketing Made Simple
As a filmmaker, one of the biggest problems YOU have is finding a traditional distribution deal (that actually makes sense) for your movie. And while it is nice to imagine that your movie will end up winning Sundance and become the next BIG Hollywood success story, the odds of this happening are like winning the lottery. This guide presents you with a no-fluff movie marketing overview!