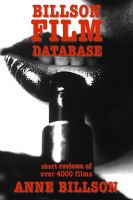 Billson Film Database: short reviews of over 4000 films
Anne Billson has collected short reviews of over 4000 films into one ebook. You won't find reviews of every film ever made, or of the latest blockbuster, but you will have fun browsing (and perhaps disagreeing with) the personal and often unorthodox opinions of a widely published and respected film writer. Find out which films made her laugh, which made her cry, and which have cats in them!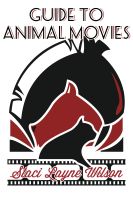 Animal Movies Guide
Designed especially for animal-loving movie buffs, this all-inclusive film reference contains 90 complete reviews of movies in which a primary character is an animal (genres include animated, western, horror, comedy, drama, and more). There are flash reviews and synopses of nearly 1,000 animal movies spanning from the 1920s to the present.