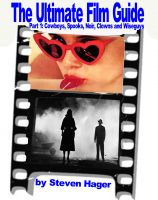 The Ultimate Film Guide; Part 1: Cowboys, Spooks, Noir, Clowns and Wiseguys
This post-modern film guide effortlessly navigates stream options, trailers, ratings, reviews and purchasing options, while staying completely up-to-date thanks to hyperlinks. Two hundred films are included in the series, divided into four books of 50 each, separated by genres. Part one covers the best westerns, spy flicks, film noir, comedies and gangster movies.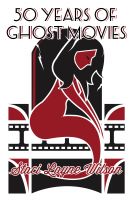 50 Years of Ghost Movies
Covering the classics from 1935 to 1985, 50 Years of Ghost Movies clearly shows the evolution of the genre from all its facets, including comedy, suspense, mystery, and horror. Each film listed in chronological order by year, and alphabetized for easy reference is described in flash-format with a brief synopsis, while others are spotlighted and reviewed in full.