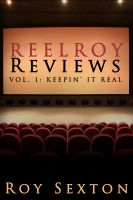 Reel Roy Reviews, Vol. 1: Keepin' It Real
by

Roy Sexton
Reel Roy Reviews, Vol. 1: Keepin' It Real is a compilation of essays composed in tribute to (and sometimes frustration with) the art-form known as "cinema" —with a few theatre, music, and concert analyses thrown in for good measure.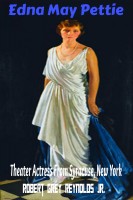 Edna Mae Pettie Theater Actress From Syracuse, New York
by

Robert Grey Reynolds, Jr
It is questionable as to which producer took more of a hand in promoting Edna May Pettie in her career. Oscar Hammerstein is credited with giving her her first break when she requested to be a part of his chorus. Then there was George W. Lederer who managed her in the U.S. before she left for Europe under the direction of Charles Frohman. Not a great talent, her primary asset was her genuineness.