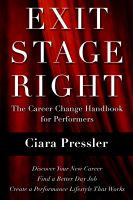 Exit Stage Right: The Career Change Handbook for Performers
Actors, Singers, Musicians, Dancers: is it time for a change in your career? Exit Stage Right is your transition secret weapon: packed with principles vital to creating a successful career in any industry, learn how to move forward as a performer or transition gracefully to an entirely new role. Through advice, tools, and inspiring true stories, get the guidance you need to Exit Stage Right.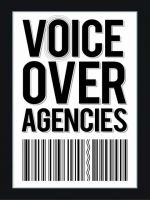 Voice Over Agencies
Whether you're just starting out as a voice over actor or are looking for new representation, you'll need an updated list of agencies. "Voice Over Agencies" contains a comprehensive listing of agencies in the United States that represent voice talent, from commercial voice over to animation to general voice over work.