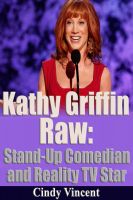 Kathy Griffin Raw: Stand-Up Comedian and Reality TV Star
Essential Information Kathleen Mary Griffin was born in Oak Park, Illinois on November 4, 1960. Her mom, Mary Margaret "Maggie" (nee Corbally), and her father, John Patrick Griffin, were first-generation Irish Americans. Maggie worked as a cashier in the Oak Park Medical facility. The last of 5 youngsters, her brother or sisters are Kenny, Joyce, Gary, and John.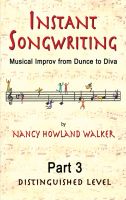 Instant Songwriting:Musical Improv from Dunce to Diva Part 3 (Distinguished Level)
This is the third part to Instant Songwriting - the ultimate how-to book for musical improvisers and an excellent resource for songwriters. Nancy Howland Walker guides you with clear, logical and fun step-by-step exercises, from the very basics of putting a song together, to highly advanced song techniques. Musical tracks accompany each exercise so you can practice and master each step.