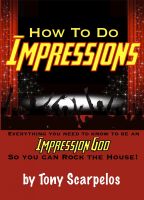 How To Do Impressions: Everything You Need To Know to Be An Impression God So You Can Rock The House!
(5.00 from 1 review)
Whether your goal is to entertain thousands, spoof your co-workers, or tell entertaining stories at happy hour, YOU can learn the Art of Duplication and do great Impressions. These easy-to-follow instructions, unique insights and industry secrets from professionally trained actor, voice artist and popular impressionist Tony Scarpelos are sure to unleash your inner performer!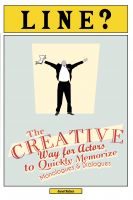 Line? The Creative Way for Actors to Quickly Memorize Monologues and Dialogues
ATTENTION ACTORS!!!!! If you've ever struggled to remember your lines, the creative memorization techniques taught in LINE? will help you break through your mental blocks. Jared Kelner has combined his experience as an actor and acting teacher with his expertise as a memory improvement trainer and created LINE? an imagination and sensory based process for actors to use when memorizing lines.