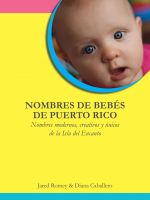 Nombres de Bebés de Puerto Rico: Nombres modernos, creativos y únicos de la Isla del Encanto
Este libro incluye 4,500 nombres para bebés de Puerto Rico. Janiraliz, Keixha, Yaisa Nicolle, Jasiel Joel y Yandiel son sólo ejemplos de algunos nombres de personas en Puerto Rico. Nombres únicos, modernos y creativos que rompen cualquier tipo de tradición o regla. Este libro -cuyo enfoque principal son nombres para niñas- recopila más de 4,000 nombres femeninos y más 500 nombres masculinos.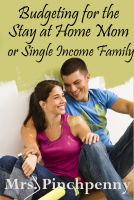 Budgeting for the Stay at Home Mom or Single Income Family
Budgeting for the Stay at Home Mom or the Single Income Family By Mrs. Pinchpenny When you have a baby on the way, your priorities in life change. Most mothers are working full time and their income is just as important as their husbands in their budget and providing for the family. So the news of a baby comes with mixed feelings, there's both guilt and happiness, but can you afford it?