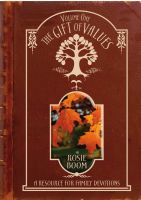 The Gift of Values ~ Volume One
(5.00 from 1 review)
Do you struggle with family devotions? Do you long to help your children develop values such as honesty and courage? This book will encourage and inspire you to give your children the priceless gift of values. Fun to use; full of stories, inspirational quotes and creative ideas to help you in this vital task. A valuable practical resource for parents.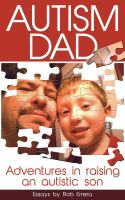 Autism Dad: Adventures In Raising An Autistic Son
(4.00 from 1 review)
Autism is a challenging puzzle ... but Autism Dad has a clue! Funny, informative, poignant, and engaging, Autism Dad explores the initial devastation of an autism diagnosis, the autism/vaccine controversy, autism in the media, education, therapy and treatments. Above all, Autism Dad is about living with, raising, and loving a child with autism, told from a father's perspective.