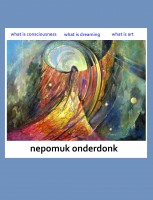 What is Consciousness, What is Dreaming, What is Art?
I'm a philosopher poet, a shaman, I communicate with the universe, I'm a scientist in my little pinky on my left hand, the rest of me is a grand irrationalist, and I have a vision of the universe and time and brain/mind that I enjoy and am able to explain in a brief essay.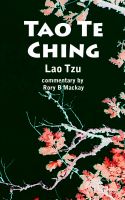 Tao Te Ching (with commentary)
The Tao Te Ching is one of the world's oldest and most profound pieces of literature. Written around 2,500 years ago by the enigmatic Lao Tzu, its wisdom is timeless and its message just as relevant today. The text, subtle, poetic and insightful, is presented here in its entirety with commentary on all 81 verses.